It Takes Three to Solar Up Off Grid - Panels, inverter and batteries
Battery power means you get renewable energy on tap. If you're looking to disconnect from the grid, batteries are essential. The bonus, of course, is that you're reducing pollution caused by coal-fired power use, while shrinking your electricity bills right down.
Batteries and inverters need to be compatible, and that's where we can help. We'll partner with you to design a robust, flexible system that can upscale if needed, while remaining neat and compact.
Use energy from your solar panels day AND night
Save up to 80% on energy costs
Minimise your carbon footprint
Find the perfect system for you, and work out what you'll save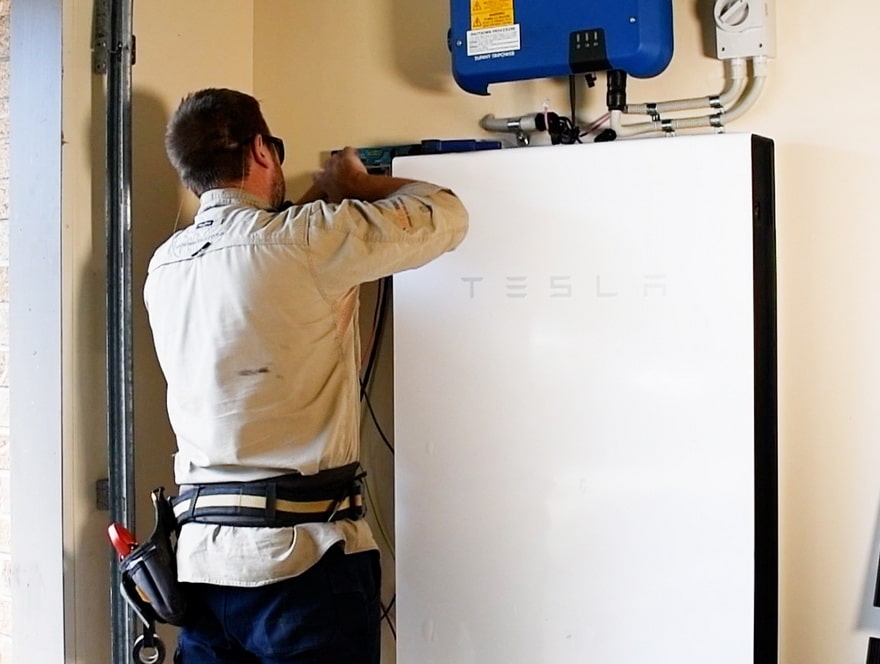 We're More Than Just Solar
Are we claiming too much? We don't think so. As both accredited electricians and solar specialists, we don't like the cookie cutter approach. Instead, we partner with you to understand the big electrical picture of your property before any recommendation or installation. That's what makes us especially good at the non-standard situations. And while we're talking solar, we can help with any other electrical issue too.

Lights, fans, power upgrades and more. No need to look any further for household electrical services. That includes hooking up your solar system to a switchboard. Use our one-stop shop advantage.
Queensland summers—sticky, huh? Stay cool and comfortable with the perfect air con for your home. Whether it's a split system or the more powerful ducted vents, we'll help you weigh the pros and cons to make the best decision.